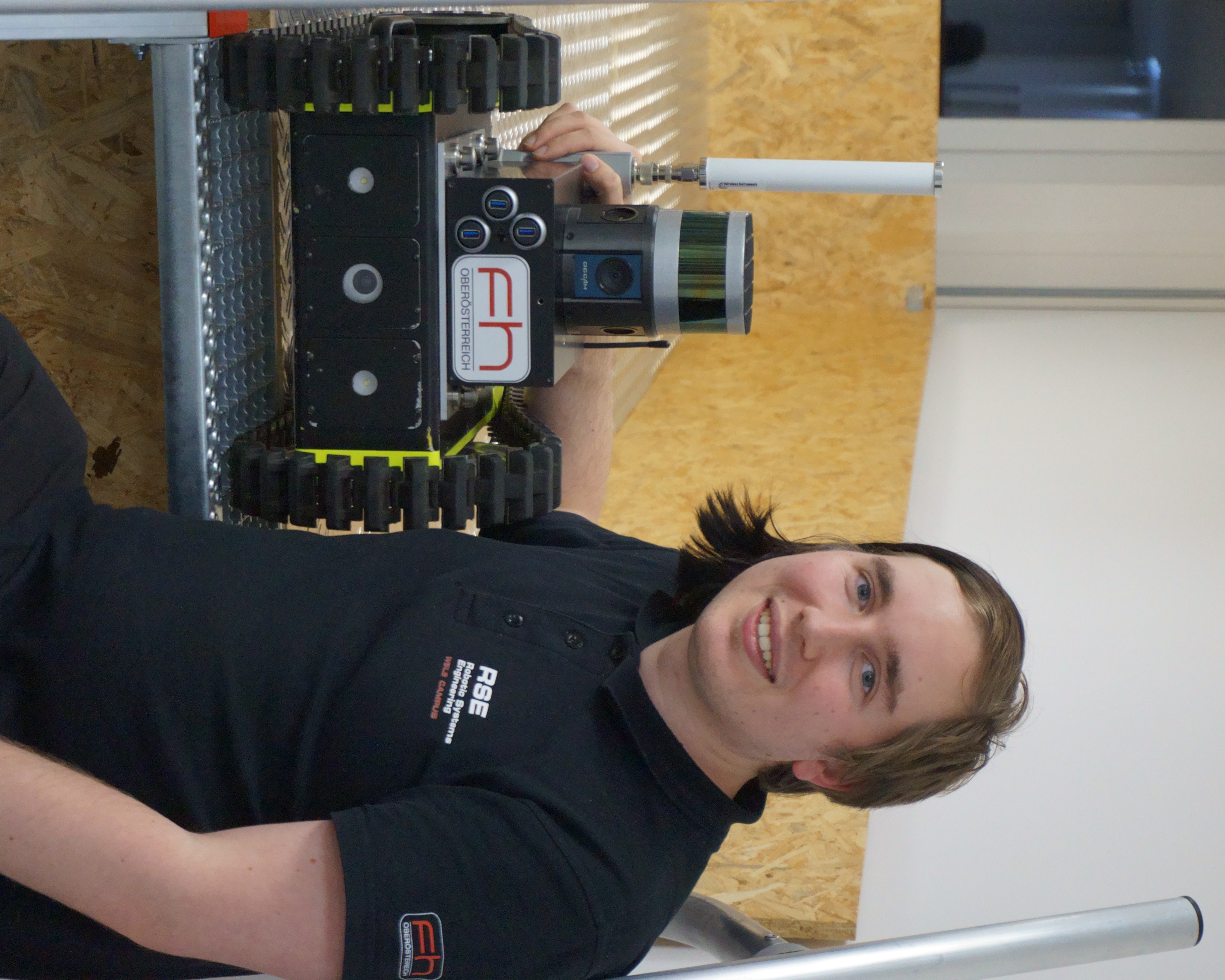 Main Research
Autonomous Mobile Robot Systems, SLAM, Computer Vision, Sensor Fusion
Teaching
ROS-Programming »RSE »AT
Sensors, Actuator and Algorithms for Robtics »RSE »AT
Publications
https://research.fh-ooe.at/
After graduating from HTBLuVA Salzburg specializing on electronics, Stefan studied at the University of Applied Sciences Upper Austria Campus Hagenberg. He graduated with a Bachelor's degree in Hardware-Software-Design in 2016 and a Master's degree in Embedded Systems Design in 2018. He currently studies Robotic Systems Engineering at Wels campus.
Stefan gained his first work experience during a practical semester at alpha-board in Berlin, where he worked as a PCB designer and firmware programmer. Since 2016, he has been working as a research assistant at the University of Applied Sciences Upper Austria, where he first worked in railway automation. In 2018 he joined the Smart Automation & Robotics research group where he is currently involved in the projects AUTILITY (FFG #867556) and PlugBot (FFG #874293). Currently he is involved in HOPPER (FFG #873987) and SMARTER(FFG #879646). In addition, Stefan supports the robotics team at his university, particularly in the field of rescue robotics.
Since the beginning of 2022, he has also been employed as a technician for the MakerSpace at the FH in Wels, which he both looks after technically and also holds workshops and training courses for.