Automated utility vehicle for transportation and work processes
For our cooperative research project AUTILITY we delved into automation of work and transport tasks in two different areas, namely surface machining and air freight. Our aim was to reduce risks and burdens on humans in complex work processes, especially with difficult environmental conditions. Together, Austrian research institutes and industry aimed to achieve significant research successes in these areas. We based our research on a multifunctional hardware platform which can be utilised as either towing vehicle or equipment carrier. With the help of innovative technological methods this vehicle will be further developed to be used in autmation and tested under real life conditions.
With project AUTILITY, we aimed to research, develop and demonstrate key technologies that pave the way to automated transport and work processes. The target technologies are core elements in a process from perception to decision and include: (i) understanding of scenarios and their relationships through new approaches of object classification and pose estimation based on machine learning and reliable methods for object recognition and (ii) reliable and exact outdoor localisation and mapping based on multi-modal approaches and innovative camera-based methods. Fusion of sensor data supports reliable recognition of obstacles and collision avoidance. Selection of appropriate system architectures, data processing platforms and communication mechanisms is critical for use in environments with high security requirements.
Areas of Application
Land Processing The AUTILITY concept can be used in automated processing of designated areas. The flexible vehicle platform can be used for various tasks by addition of accessory equipment such as sweeping or mowing equipment. By automating these tasks using comprehensive sensor technology and robust localisation methods, efficiency is raised and burdens on humans reduced.
Air Freight Transport Another use case for AUTILITY is the automation of an air freight transport task. Our system is used in the automation of a transport train between the air freight depot and the apron at blue danube airport in Linz. Efficiency, safety and smooth collaboration between vehicle and staff are crucial for this use case. We focussed on innovative methods of scenario analysis in order to be able to absolve more complex tasks in the future.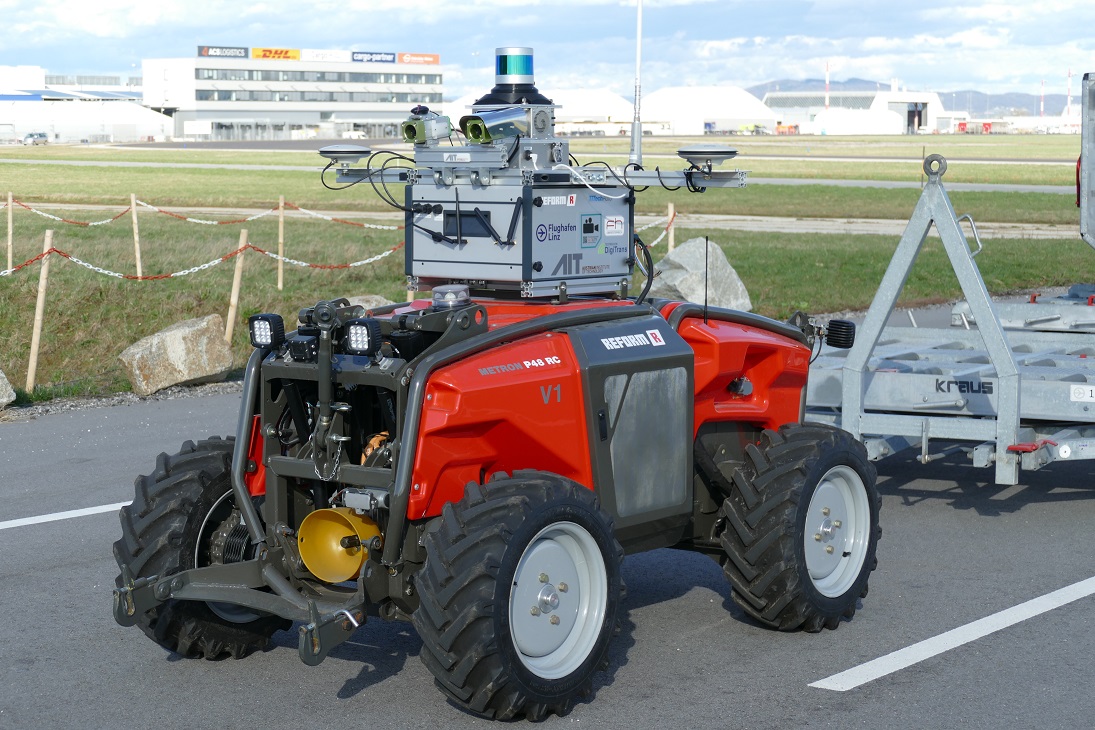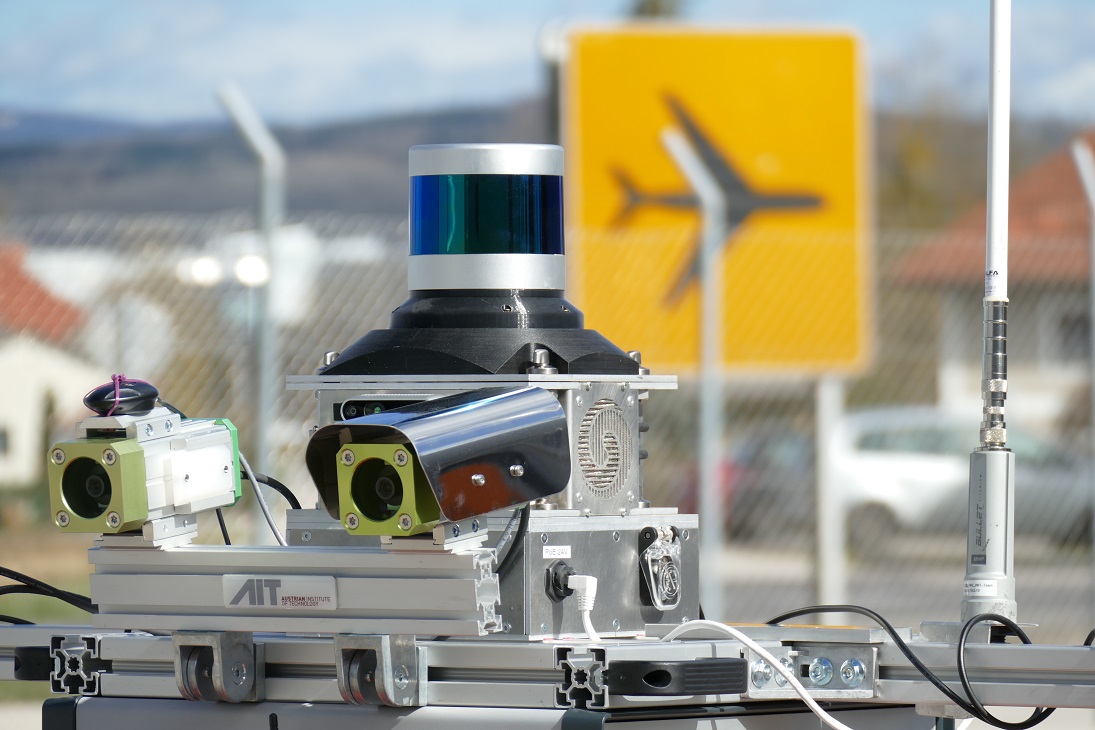 Research Topics
Development of a concept system for autonomous transport and work processes
Automation of a multi-functional equipment carrier
Camera-based analysis and scenario evaluation
Semantic mapping in dynamic environments
Modular sensor concept for reliable obstacle detection
Flexible localisation methods for changing work environments
Timeframe
10/2018 - 03/2021
Project Management
FH-Prof. DI (FH) Dr. techn. Roman Froschauer
DI (FH) Raimund Edlinger, MSc
Website
https://www.ait.ac.at/
https://research.fh-ooe.at/
Funding
Project AUTILITY is funded by the Austrian Research Promotion Agency FFG in "ICT of the Future".
Partners
AIT Austrian Institute of Technology GmbH
blue danube airport linz Flughafen Linz GesmbH
FH OÖ Forschungs & Entwicklungs GmbH
REFORM-WERKE
TTTech Computertechnik AG