Digital twins are executable simulations of real plants and are used for a variety of purposes:
Virtual commissioning
Training
Virtual testing
The FH OÖ Campus Wels has a continuously developed digital twin of the Center for Smart Manufacturing. It displays all robots, the pallet conveyor system as well as RFID readers and other peripheral devices.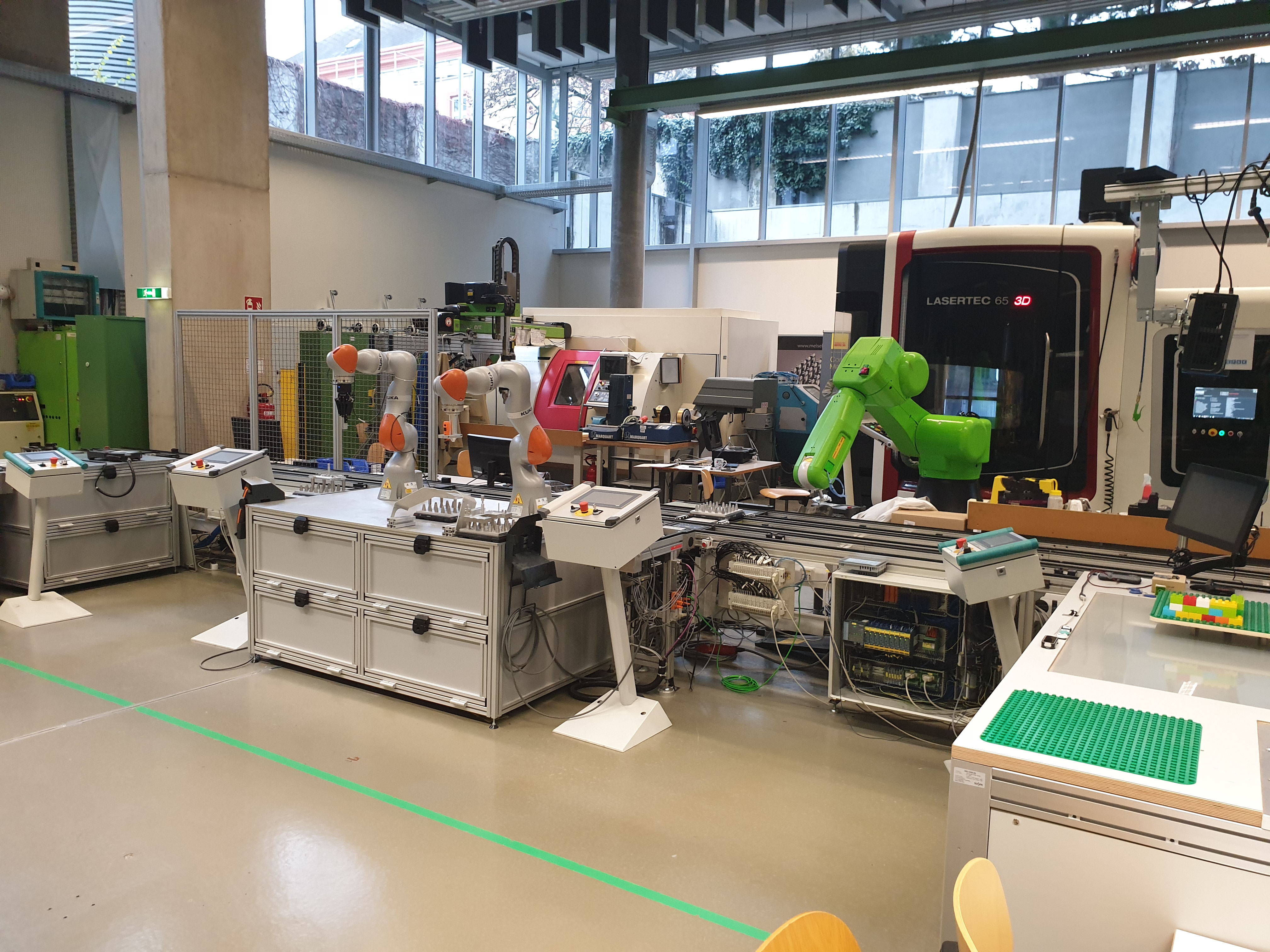 vs.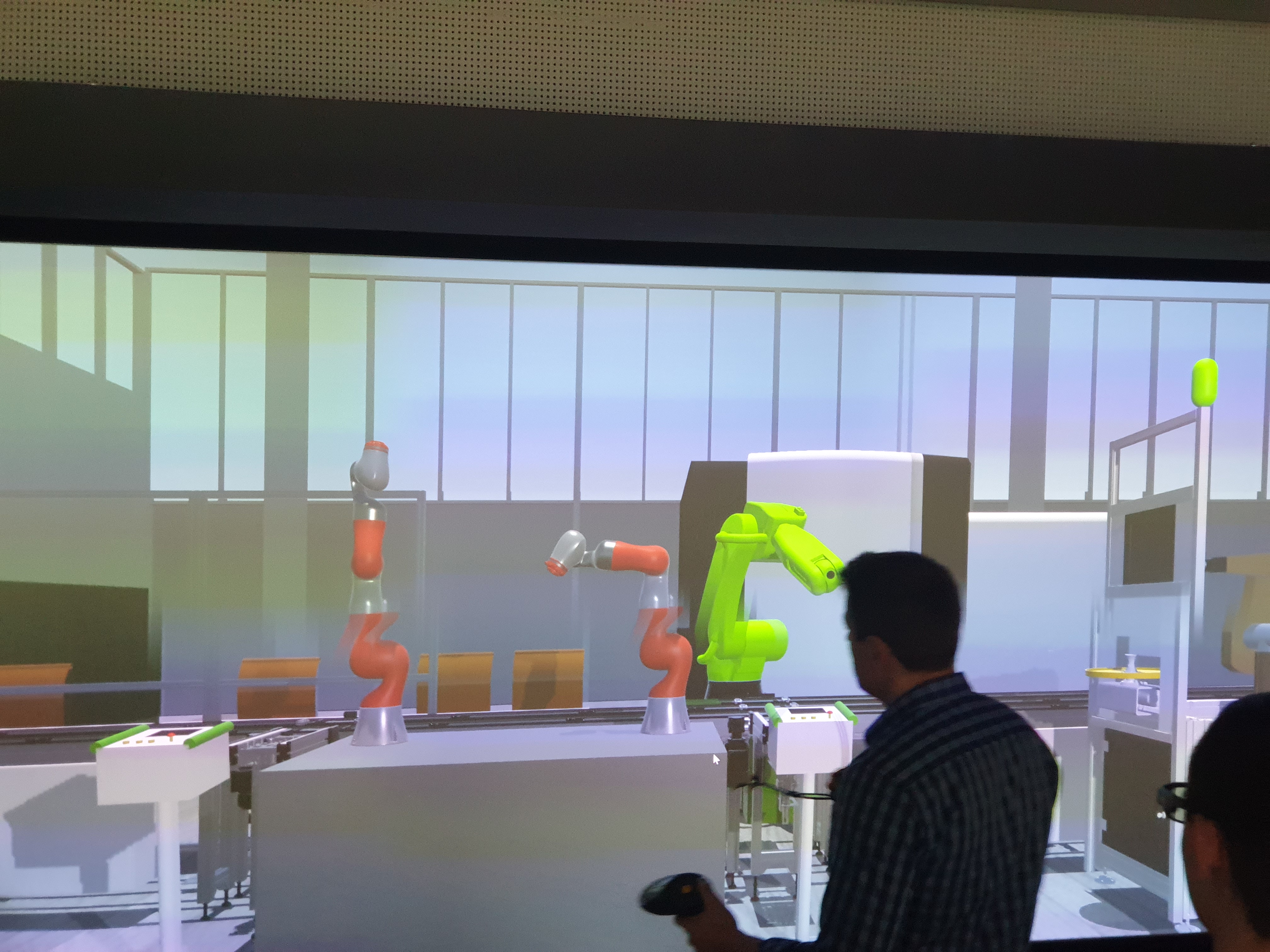 The digital twin is based on the following technologies:
UNITY 3D
Game4Automation - OPC UA (for connecting PLC systems or other systems)
RoboDK for kinematics simulation of the robots
...
The software can be used for the virtual commissioning of PLC programs as well as for the virtual walk through the laboratory with VR-glasses. Together with the powerwall system installed on campus, students and teachers can interact directly with the simulation.