Slope Maintenance Automation using Real-time Telecommunication and advanced Environment Recognition
Project SMARTER addresses complex problems arising from the use of automated commercial vehicles and machines in public spaces away from the road.
Basic regulations and requirements in connection with mowing on slopes along roads are to be identified for the development of suitable safety and operating concepts. Safety-compliant components will also be evaluated, selected and used as part of an integrated safety concept. The improvement of existing automation systems with regard to use without local monitoring will be promoted in this way.
In addition to the basic safety mechanisms, concepts for creating application-dependent situation awareness based on machine learning methods are being investigated. This is intended to increase efficiency in the use of mobile systems and promote their cost-effectiveness. It is also being investigated whether concepts such as transfer learning are suitable for generating adapted solutions for specific operational design domains (ODDs).
The use of 5G telecommunications technologies also plays an important role for the future use of mobile systems. State-of-the-art infrastructure components and suitable mobile equipment will be tested and evaluated for use on automated working machines. Likewise, suitable transmission concepts for sensor and telemetric data as well as for teleoperation in emergency situations will be researched.
The combination of the technologies and systems investigated represents a novel and promising concept for efficient and safe solutions based on automated vehicles away from road traffic. The evaluation and demonstration of the project results will take place in controlled test environments as well as in the real application area.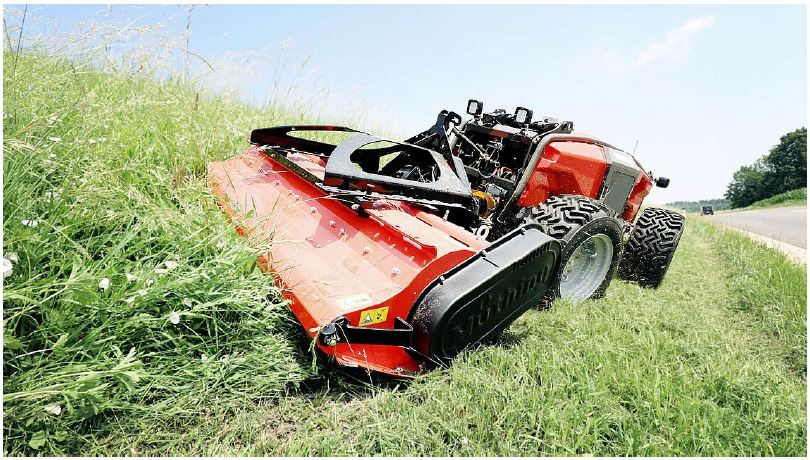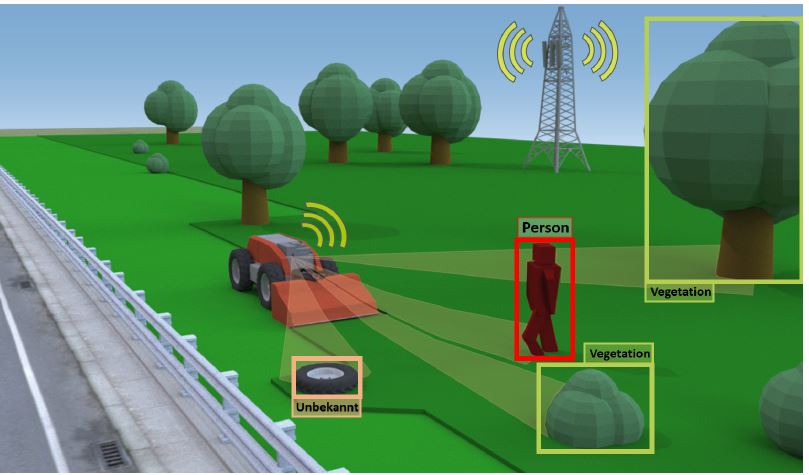 Research Topics
Safety concept for heterogeneous robot systems
Flexible automation module
Machine learning for environment recognition
Robust localisation in dynamic environments
Evaluation of state-of-the-art 5G telecommunication technology
Timeframe
01/2021 - 06/2022
Project Management
DI (FH) Raimund Edlinger, MSc
FH-Prof. DI (FH) Dr. techn. Roman Froschauer
Website
https://projekte.ffg.at/
Funding
Project SMARTER (FFG #879646) is funded by the Austrian Research Promotion Agency FFG in "MDZ - Mobilität der Zukunft 14. Ausschreibung".
Partners
AIT Austrian Institute of Technology GmbH
FH OÖ Forschungs & Entwicklungs GmbH
Linz AG
REFORM-WERKE
Robot Makers GmbH
LOI Partners
ASFINAG
blue danube airport linz Flughafen Linz GesmbH